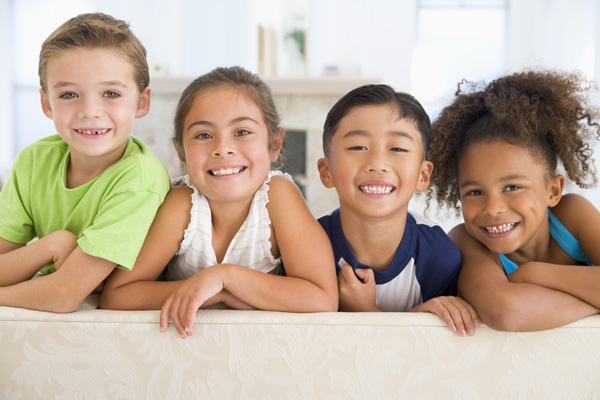 Straightening your teeth has never been easier. Now that the science behind orthodontics has improved, FastBraces® are available and can be used to straighten your teeth faster than ever before. True to their name, the procedure can be completed in as little as 20 weeks. As a Troy, MI dental office, we can examine you, take x-rays, and determine if this is the right procedure for you. To schedule an appointment, call (248) 260-2878.
Learn More About FastBraces®
#1 – This is an affordable way to straighten teeth.
Orthodontics are notoriously costly. However, since the process is over in a fraction of the time, there are fewer dental visits. This naturally reduces the cost of your treatment. The exact cost will depend on the position of your teeth now, whether or not you have bite issues, and how long the treatment time takes. We can provide you with an exact quote when you visit our Troy dental office.
#2 – You will spend less time at the dentist.
At Thanasas Family Dental Care, we enjoy seeing our patients. However, we also know that you have a busy schedule to keep. With FastBraces®, you will spend less time in the dental chair and more time enjoying your smile. Traditional orthodontics can require you to visit the office a couple of times per month. That can be incredibly challenging to coordinate, and our solution prevents this.
#3 – There are clear options.
Beyond the standard metal options, you can wear ceramic ones that blend into your teeth. This makes it possible to straighten your teeth quickly and discreetly. We understand that not everyone is comfortable wearing braces, so this is an ideal solution. If you live in the 48085 area, we encourage you to visit our office to see how these options can benefit you.
#4 – Technology has improved and so will your treatment.
There is no need to wear braces for two years or longer when you can straighten your teeth using new technology. While traditional orthodontics are still being used by multiple providers, we believe in using technology to improve your experience. This treatment allows us to do so and with great success.
#5 – We can fix bite problems.
If you have an underbite or an overbite, we can treat it with FastBraces®. This makes our solution more effective than some of the other clear alternatives on the market today. Even if you have bite issues, they can be fixed in far less time than they would be using traditional braces.
Why It Works:
At Thanasas Family Dental Care, we would be happy to explain to you in detail why and how FastBraces® can straighten teeth so quickly. The key to the success of the treatment is that the roots begin to move from the very beginning of the treatment, rather than waiting until partway through. Even though teeth move faster using this method, our treatment can actually produce less sensitivity than traditional metal braces.
To learn more about this solution or to find out if you are an ideal candidate, call (248) 260-2878 and schedule an appointment with our 48085 dental office.
---
Related Posts
July 16, 2018
If you have malocclusion, meaning crooked teeth, the notion of straightening your teeth with traditional metal braces probably does not excite you. Thankfully, there is now a solution to straighten out those crooked teeth without …
---