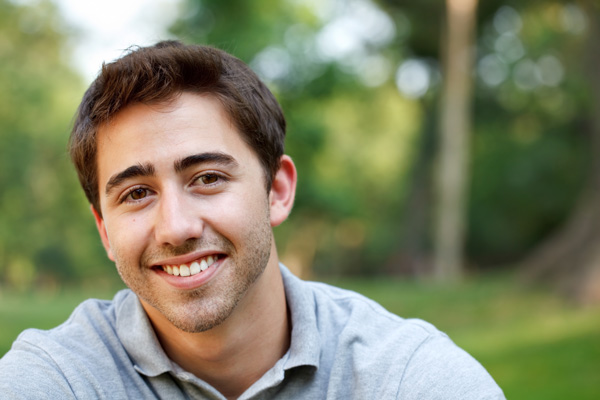 If you have a damaged tooth, we can provide you with root canals: a treatment for a cracked tooth. As a Troy restorative dentistry office, we realize that most people do not think of root canals when they consider restorations. It is more common to think of the second step in the procedure: a dental crown. However, root canals are an incredibly effective treatment, and we perform them on a regular basis when patients come in with a cracked tooth. If you live in the 48085 area and would like to learn more, call (248) 260-2878 and schedule a dental exam. At Thanasas Family Dental Care, we will conduct a thorough examination, take x-rays, and let you know if this is the best way to restore your tooth to full functionality.
Why We Recommend Root Canals: A Treatment for a Cracked Tooth
As a Troy, MI dental office, we look for the least invasive way to restore our patients' teeth after an accident or an infection. While we can perform tooth extractions, we prefer using other solutions. This is because your natural teeth and roots are critical to your overall health. By performing root canals, we can remove the infected portion of the tooth so it can remain in place.
When a tooth becomes cracked, it is necessary to seal or cover the crack using restorative dentistry techniques. This could involve dental bonding, dental veneers, or a dental crown. However, depending on the size and extent of the crack, in addition to how long your tooth has been damaged, bacteria may have entered the tooth. In this case, there is a high likelihood that your dental pulp has become infected. This can lead to significant discomfort and irritation. Before we can finish restoring the tooth, we must remove the infected portion of it. This is where root canals come in. By creating a small hole in the tooth, we can pull out the infection, clean the area, and then seal it. Afterward, the tooth will then be ready for a restoration like a dental crown.
Alternatives to Root Canals
At Thanasas Family Dental Care, we also offer other options as well. If you would prefer to have extractions, we can accommodate your request and then replace your teeth with dentures, a dental bridge, or dental implants. Dentures are a good temporary situation while a dental bridge is secured in place using dental crowns secured to other teeth. Dental implants are the only solution that replaces both your lost root and tooth. In this way, they are the most durable solution. However, it is still wise to try and keep your natural teeth whenever possible.
To learn more about root canals for a cracked tooth, extractions, dental implants, dentures, a dental bridge, or other restorative dentistry solutions, call (248) 260-2878. As a Troy, MI dental office, we will provide you with the dental care you need to have a fully functioning smile.
---
Related Posts
July 4, 2019
A root canal is a necessary dental procedure that is needed after bacteria from an infection develops inside the pulp of a tooth from either an injury or a severe cavity. The name is derived …
---