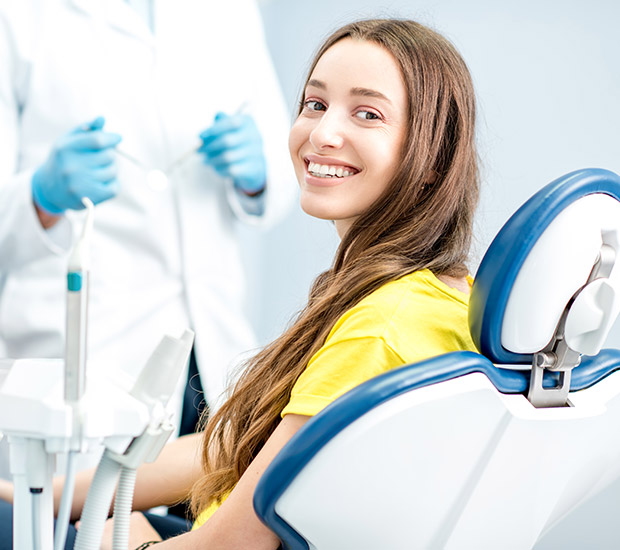 Fastbraces® Technologies is approaching its quarter of a century anniversary; since the treatment of the first patients and with a new era in the dental world, that's long been native turf for Fastbraces®, a welcome turn is being taken away from long-term braces and toward faster and more affordable products. Whether it's the enduring quality of the original Fastbraces® Metal™, or the stylish Fastbraces® Clear™, our company's commitment to using top-notch technology to create faster and less painful braces means that our doctor clients can be sure that utilizing Fastbraces® products will have their patients smiling within no time. As Fastbraces® Technologies embarks on its long journey towards its first century of excellence, one would say that this truly American institution has always represented the democracy of good products and fast results. It is our hope that by introducing ourselves to those who've yet to learn of the technology of Fastbraces®, inspiration will be found in our products rich history and dynamic future in the decades to come.
Thousands of patients, both children and adults, have benefited from the technology of Fastbraces®. Every day, Doctors from around the world are lining up to provide this new and innovate technology to their patients.
Fastbraces® is Fast, with treatments ranging from weeks to months. Cosmetic cases can be completed in just weeks while comprehensive ortho cases can be completed in months.
Fastbraces® is Safe, with a 25 year history of thousands of successful clinical treatments.
Fastbraces® is Affordable for patients.
Advantages of Fastbraces®
It's long been said that true luxury is the taking of pains the end user will never see. That is what makes Fastbraces® products a pleasure to wear. To know the inside story is to see how the history of Fastbraces® Technologies is still alive and well today, alongside the founder's insistence that for our discerning doctor clients only the best will do.
The ultimate goal of Fastbraces® products is a presentation of ease and relaxation in motion and of comfort in action. Like a champion athlete, whose seemingly natural performance is actually a result of thousands of hours of practice, the apparently effortless fit and performance of Fastbraces®Technology is the result of magnificent artistry.
Add today's technology to the superb quality of the past, and you get a product that is both affordable and comfortable. Our patented triangular bracket, designed to move the root of the tooth towards its final position from the onset of treatment, is of uncompromising workmanship and at the forefront of a philosophy of craftsmanship over two decades old.
Today, the original Fastbraces® bracket is still a mainstay; however, there are other options, too. Fastbraces® Technologies ensures that visits to providing dentists are an entry into a world of unexpected and affordable alternatives, such as: aesthetically pleasing Fastbraces®Clear™ ceramic brackets, and new product designs being created to make Fastbraces® even faster.
As an icon of tradition and an inspiration for the future, Fastbraces® is now globally known because of its affordable, fast and comfortable reputation. Unlike typical braces, which measure corrections in terms of years, Fastbraces® Technologies typically help move teeth into position within months and in some case just weeks!. The results must be seen to be truly appreciated.
For Adults
Hearing the words "you need braces" can send some people into a battle of insecurity. When wearing adult braces, some people are afraid to speak up during a business meeting or enjoy the adventure of a first date. As frightening as it may be, Fastbraces® Technology could be the fastest, most affordable and best alternative, providing the advantage of a quick, permanent solution.
For Teens
The biggest question for a teen who may need braces would probably be "how quickly can I get them off?" While there are no miracle shortcuts in orthodontics, Fastbraces®Technology is different by design which allows for typically treatment time of one year instead of two. Some patients even see results in as little as 3 months! The old braces are usually square in shape and typically tilt the crown of the tooth in the first year, and upright the root of the tooth in the second year, thus requiring two years of treatment time. The patented triangular bracket in the Fastbraces® Technology gently allows for movement of the roots of the teeth towards their final positions at the same time with no extra risk for the patient.
For Children
Misaligned teeth or a dysfunctional bite can be a problem for some children. While this can complicate their oral hygiene, the additional pressures of being a kid can affect their day to day mood, attitude and self-confidence. Fortunately, with the Fastbraces® Technology, children can receive quick orthodontic treatment with minimum discomfort.