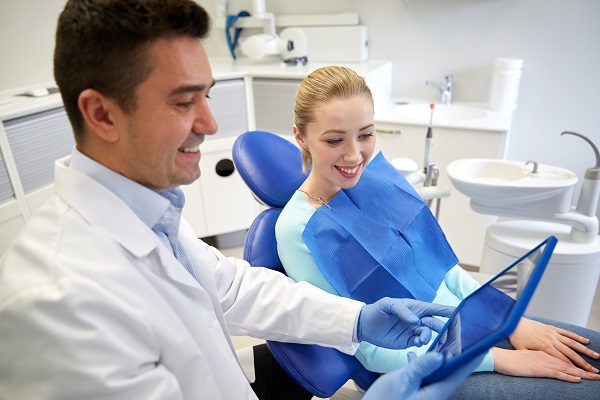 Metal-free crowns are dental crowns, which are tooth-shaped caps that dentists place over a tooth to cover the tooth, improve its appearance, restore its shape, size and strength and also protect the tooth from infection. When a crown has been cemented into place, it covers up the visible parts of the tooth all the way down to the gum line. Teeth that are protected by metal-free crowns are less susceptible to decay because they make it easier to keep the gum line cleaner. Metal-free crowns also eliminate the risk of an adverse reaction for people who are allergic to metal.
What are metal-free crowns made of?
Metal-free crowns are made from different materials, all of which have their advantages and disadvantages. Some of the most commonly used metal-free crowns include:
All-resin crowns
These crowns are made from a composite resin material that can be color-matched to the natural teeth, which make them look quite natural. They are also the least expensive type of dental crown, which adds to their appeal. However, they are not very durable and are prone to fractures.
All-porcelain crowns
These dental crowns are made from porcelain, which is a material that is tougher than the enamel of the teeth. Porcelain crowns provide patients with the most natural-looking replacements for their teeth and they can be used on both back and front teeth. They are also very popular with patients who have metal allergies.
All-ceramic crowns
As the name suggests, these crowns are made entirely from ceramic. Like porcelain crowns, they can be color-matched to the teeth, which make them almost impossible to differentiate from natural teeth and can also be used on both the front and back teeth. However, they are not as durable as porcelain crowns
What are the benefits of metal-free crowns?
Some of the benefits of metal-free crowns include:
Protecting a weak tooth from breaking or holding together a cracked tooth
Restoring a broken or worn-down tooth
Covering up a tooth with a large filling if there is not a lot of the tooth left
Holding a dental bridge in place
Cover a traumatized tooth
How long does it take to get a dental crown?
The number of trips to the dental office to get a dental crown depends on the type of technology used by the dentist. In some cases, the patient will have to make two trips to the dentist. The first trip is to get an impression of the teeth made and to get the tooth prepped for the dental crown. The dentist will call the patient in for a second visit when the permanent dental crown is ready to get it cemented into place. If the dentist has a CEREC machine, the dental crown can be made and fitted in one trip, saving the patient some time and money.
Conclusion
Metal-free dental crowns are used to restore the appearance of your teeth and also protect them from decay and infection. If you are considering getting dental crowns for any reason, have a conversation with your dentist about getting a metal-free crown.
Request an appointment here: https://www.thanasasdds.com or call Thanasas Family Dental Care at (248) 260-2878 for an appointment in our Troy office.
Check out what others are saying about our services on Yelp: Read our Yelp reviews.
---
Related Posts
October 29, 2019
Are you looking for a general dentistry in Troy, MI? If so, it is important to focus on specific things. After all, you want a qualified dentist to do the type of work that you …