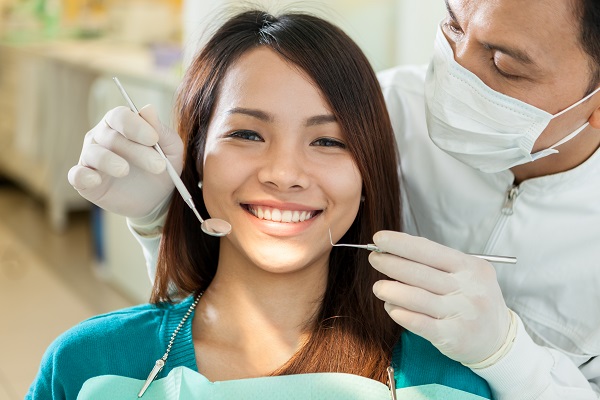 Are you looking for a general dentistry in Troy, MI? If so, it is important to focus on specific things. After all, you want a qualified dentist to do the type of work that you need done. At the same time, you want someone who genuinely cares about your experience. Finding a dental professional who educates patients on good oral hygiene is also beneficial.
Enjoy a positive experience with the right general dentistry in Troy, MI
The dentist that people choose makes all the difference in the world. Not only does this impact care but also the overall experience. This is especially important for individuals who do not like going to the dentist. A good dental professional has compassion, knowledge and ability all rolled into one.
The basics
For general dentistry in Troy, MI, it always helps to start with the basics. In other words, people should look for a clinic close to home or work. Potential patients should also research hours of operation and whether the clinic accepts a specific type of insurance. The dentist should be a member of the American Dental Association (ADA). Also, some people want a dentist who provides services beyond general dentistry. For instance, some dental professionals do root canals and treat gum disease.
Tips for searching
Most people looking for a general dentistry in Troy, MI have no clue where to begin. One option is to visit the ADA's website. This organization has a handy tool that helps people hone in on the right dental professional. However, there are other options as well. Individuals can contact a local dental society or ask friends and family for recommendations. Even an internet search will yield incredible results.
Making comparisons
After conducting research using the criteria mentioned, people have a list of good possibilities. Now, it is important to make comparisons to narrow the choices down to one. Again, this entails serving a dentist who offers the service needed and accepts a person's insurance. For instance, someone may want to have their teeth whitened. In this case, the individual needs to verify that the clinic for general dentistry in Troy, MI offers this service.
With just two or three names left on the list, a potential patient can schedule a brief meet and greet with the dentist. Along with the dental professional, the individual should feel comfortable with the entire staff. The clinic itself should be extremely clean. The meet and greet also creates an opportunity to ask questions. That will help the person make a final choice.
Creating a partnership
Choosing a dentist for general dentistry in Troy, MI is much more than someone who provides an occasional cleaning. People need to look for a partner. The goal is to select a dental professional who works proactively with patients. That means reminding patients about checkups and offering outstanding services that prevent damage.
Choosing your dentist
Start your search for a dentist in general dentistry in Troy, MI who others recommend. Then, factor in accessibility, compassion, skill and overall demeanor. You want a dentist you feel comfortable with and someone who cares about your well-being. Ultimately, your dentist will keep your teeth and gums healthy so that you can enjoy a beautiful smile.
Request an appointment here: https://www.thanasasdds.com or call Thanasas Family Dental Care at (248) 260-2878 for an appointment in our Troy office.
Check out what others are saying about our services on Yelp: Read our Yelp reviews.
---
Related Posts
October 17, 2019
Metal-free crowns are dental crowns, which are tooth-shaped caps that dentists place over a tooth to cover the tooth, improve its appearance, restore its shape, size and strength and also protect the tooth from infection. …